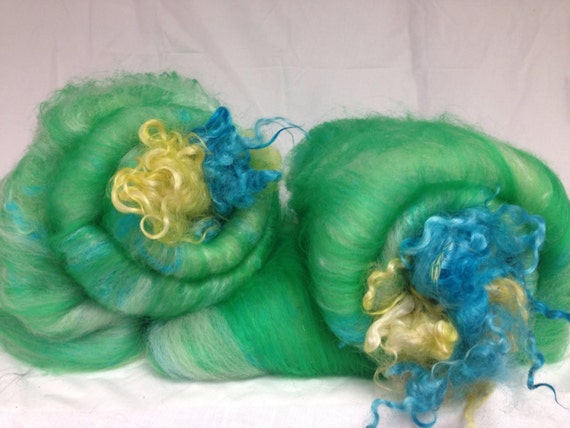 Happy Fiber Arts Friday! Another week of creativity has passed. What projects have you been working on? Has the cooler weather inspired you to cast on a pair of socks or a new shawl? Maybe it's time for hats and mittens? I know that this time of year means that I can wrap myself up in the wonderful Alpaca fiber I love so much and enjoy.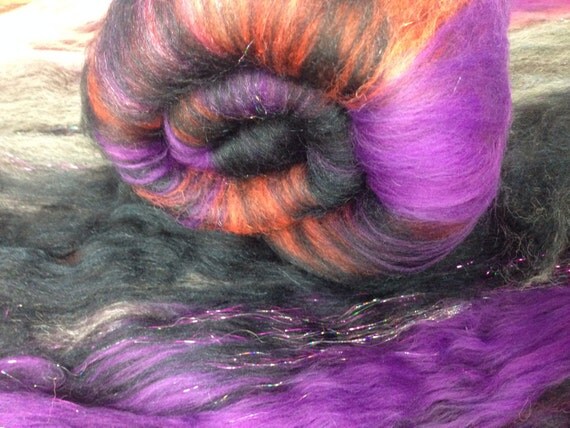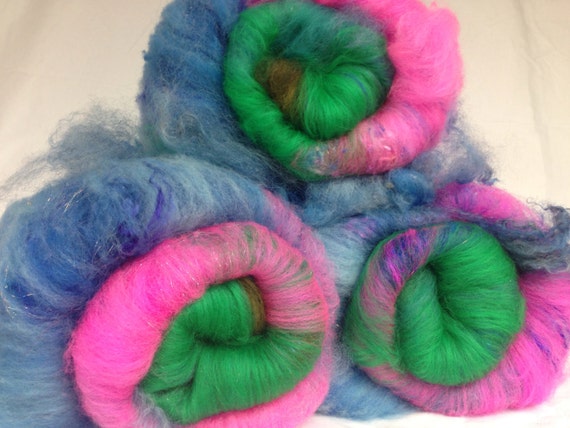 This week was a rough one. I didn't feel so well fighting a sinus mess so I didn't get much progress done in my knitting, weaving or spinning. I can't let a week go by without sharing something so...I want to entice you with my
newest listings on Etsy
. I did chain myself to the drum carder and these are some of my newest creations.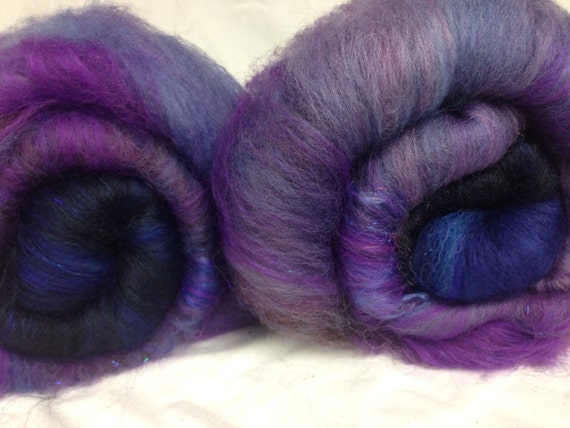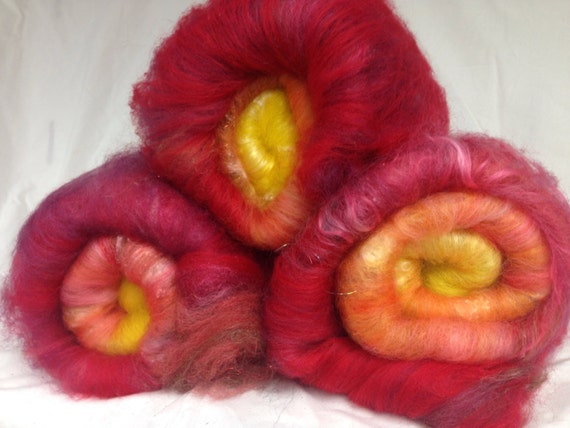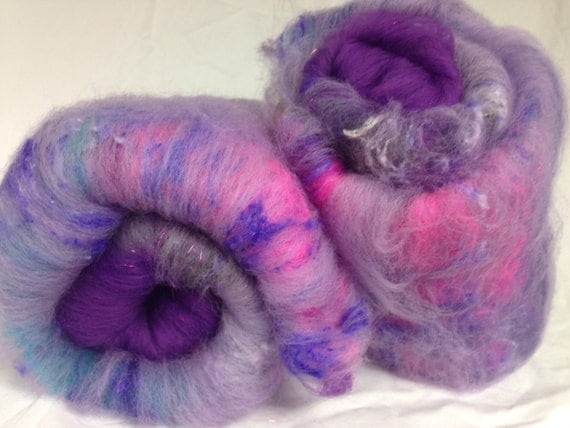 I have been busy at my drum carder making new creations with all of that fiber I dyed. Check out my Etsy Shop of Wonder and hopefully you will find something you want to buy. I would love to get at least one more load of hay so all purchases will help feed my Alpacas. Buy my products, feed my herd.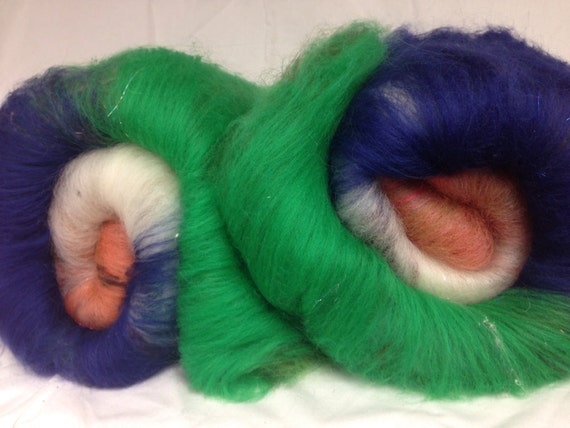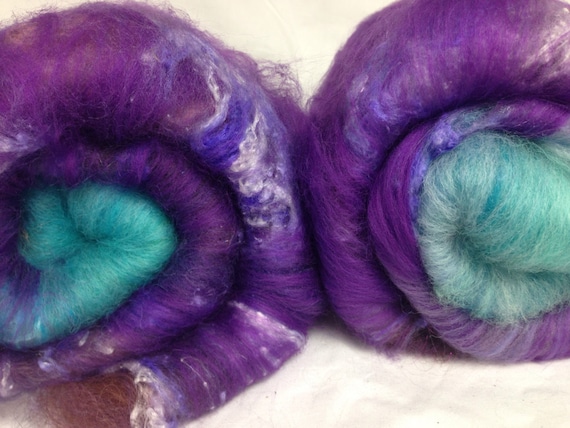 Now, share your adventures in Fiber Arts!
Fiber Arts Friday !
To participate:
Submit your blog article using your current blog address NOT your complete blog i.e. you would submit
http://wonderwhyalpacafarm.blogspot.com/2010/02/e-i-e-i-doh.html
http://wonderwhyalpacafarm.blogspot.com
Link back to Fiber Arts Friday from your post
so that your readers can come and see everyone else's projects! Text link to
WISDOM BEGINS IN WONDER!
Visit as many of the other participants as possible and leave comments! That's what helps us all

connect!
Check out these wonderful blogs