It's the 15th Friday in 2014! Can you believe it? Happy Fiber Arts Friday. This week I spent my Fiber Arts time weaving another cowl. Although I had to have my Wolf Pup loom, I do love weaving on my Cricket. That little Rigid Heddle Loom loves to love my handspun yarns.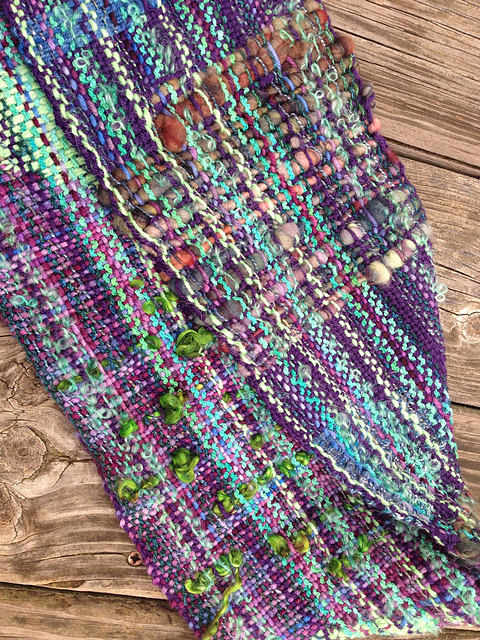 With my heart turned to Spring, I chose more greens and purples to create this cowl and a beautiful model to show it off.
Now...just a few photos of our kids. I just one week, they have grown so much. We have finally named them. Sister Bear insisted on the women of Doctor Who particularly those associated with the 10th and 11th Doctors. I, of course, had already named one so we have Annabelle, Amelia Pond, Clara Oswald, River Song and Rose Tyler.
Now, share your adventures in Fiber Arts!
Fiber Arts Friday !
To participate:
Submit your blog article using your current blog address NOT your complete blog i.e. you would submit
http://wonderwhyalpacafarm.blogspot.com/2010/02/e-i-e-i-doh.html
http://wonderwhyalpacafarm.blogspot.com
Link back to Fiber Arts Friday from your post
so that your readers can come and see everyone else's projects! Text link to
WISDOM BEGINS IN WONDER!
Visit as many of the other participants as possible and leave comments! That's what helps us all

connect!
Check out these wonderful blogs